"Findings point toward the potential of this drug in pain research as well as the need for further research on the pharmacology of kratom's constituents, their toxicity and potential value in the treatment of opioid use disorder."
Nora D. Volkow, M.D., director of the National Institute on Drug Abuse (NIDA) at the National Institutes of Health (NIH), January 2020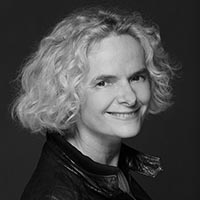 What is kratom?
Kratom (Mitragyna speciosa) is a plant used for hundreds of years in Asia that can boost energy, reduce anxiety and depression, or act as a natural painkiller. It has gained traction in the U.S. over the past 40+ years.
Learn more
Kratom can provide sedative or stimulant effects, depending on how much is taken.
At lower doses, it can increase focus like a cup of coffee, combat fatigue or help with anxiety and depression.
At higher doses, it's a natural pain reliever, making it a safer alternative to opioids.
There are also early signs kratom might help with opioid withdrawal.
read more
read less
Why do people use kratom?
"We feel that this is a possible solution to the opioid epidemic, and it could come from nature."
How is kratom consumed?
Kratom is typically sold in the form of tea, powder, capsules, or in extracts. Historically, people would chew the leaves of the kratom tree.
read more
read less
What are the active compounds in kratom?
Kratom is in the same family as coffee. The two most active compounds in the kratom plant are alkaloids known as mitragynine and 7-hydroxymitragynine.
Learn more
Both compounds interact with opioid receptors in the brain to produce stimulant and pain-relieving effects.
However, current research demonstrates kratom's alkaloids do not bind with opioid receptors in the same way that opioids do.
A new study found that mitragynine, kratom's primary alkaloid, does not produce negative, opioid-like respiratory effects even at doses many times higher than those known to be taken by humans.
"While [some receptors] produce good analgesia, they don't cause respiratory depression, and they're not addictive when they're activated. They actually work against that, so it's possible that there's a mixture … in mitragynine that is counteracting some of the negative side effects and making these substances safer."
Jay McLaughlin, professor of pharmacodynamics at the University of Florida, and one of the leading experts on kratom
read more
read less
"This rapidly advancing science is explaining how kratom works, and why its pain relieving and other benefits occur with relatively low levels of abuse, dependence, and harmful decreases in respiration compared to opioids."
Download the fact sheet